Back To Our Services
Safety Sensors Replacement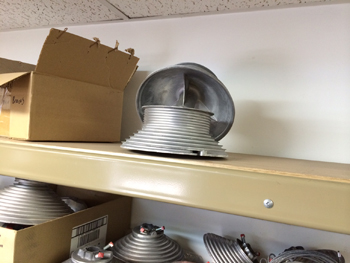 You can't close your electric garage door with the remote control? If the only way to lower it to the floor is to keep pushing the wall button, then the safety sensors have most likely failed. Count on us to fix this problem for you in the shortest imaginable time. We'll run inspection and tests to confirm that the sensors are actually to blame and not a pebble or a similar object that is blocking one of the tracks. Sometimes, cleaning and aligning the sensors is sufficient for resolving the problem. If the wiring is damaged, count on us to replace it and restore the power to the safety devices. If the check shows that they have failed completely, we'll replace them with new ones of the same type. Our garage door repair services are designed for all opener types and brands without exception.
Fix for Garage Door Off Track
The best thing to do in this situation is to report the problem to us and stay put until we arrive. Don't try to adjust the door as this poses a serious safety risk. The most probable cause of the door going off track is the snapped cable. Rely on us to replace it with a new one which has the same length and design. The next step of the fix involves getting the door back within the tracks. If a track has bent, we at Garage Door Repair Federal Way will repair it on the spot. Our straightening techniques produce excellent results. We will also replace twisted rollers and fix bent hinges, if there are any.
Back To Our Services